We offer a tailored meals solution for your hospital
Carefully prepared by chefs and allergen controlled at source, our wide range of
hospital meals help you cater to all patient needs.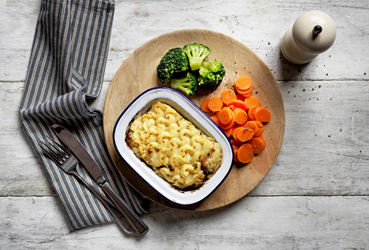 Main range
Our Main range contains over 200 delicious, nutritionally-balanced soups, mains, sides and desserts. Using the freshest ingredients, our diverse Main range offers something for every patient's taste.
Individually plated meals
Our CarteChoix range is an innovative, individually plated meal system, designed to give patients greater choice. An efficient, flexible solution, CarteChoix is easy to manage and helps hospitals reduce food waste.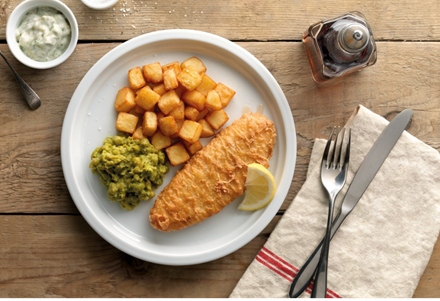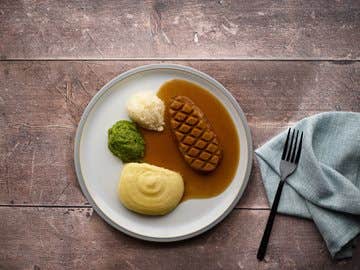 Texture Modified range
We provide visually appealing, great tasting food for hospital patients with chewing or swallowing difficulties. Each of these specialist Texture Modified meals meet strict IDDSI standards.
Meals for reduced appetites
Our Mini Meals Extra range features calorie dense, smaller meal options. Packed full of nutrition, each portion is ideal for malnourished patients, or those with smaller appetites.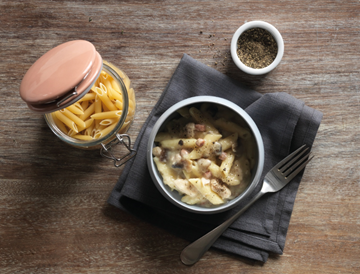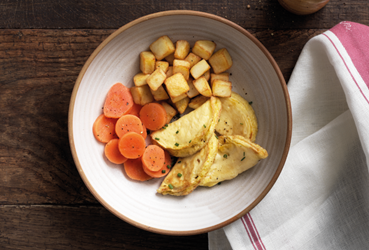 Finger Food options
For patients with dexterity, difficulties our Finger Foods are easy to pick up and enjoy. This helps patients retain a sense of independence and control at mealtimes.
Free From meals available
Full of flavour, our Free From range ensures you can serve meals safe for patients living with an allergy. Each individual meal is free from all 14 recognised allergens.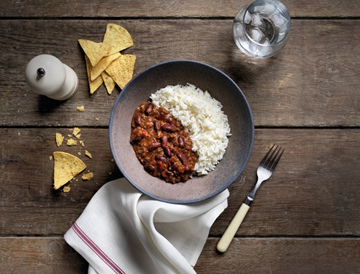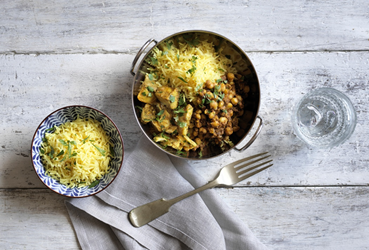 Ethnic and Cultural range
We have meal options to suit all cultural and religious dietary needs. This includes authentic Asian and African-Caribbean, Kosher, Halal and Asian vegetarian meals.
Sustainable sourcing to protect tomorrow
We are committed to conducting business in an ethical and sustainable way to help protect the
planet for generations to come.

100% of our beef* comes
from UK and Irish
farmers

All of our flour is
produced using UK
wheat

Our dairy products**
come from UK & Irish
farms

100% of our lamb is sourced from the
British Isles and New Zealand

All of our apples in our pies and
crumbles are sourced from UK farms
*excluding corned beef **excluding UHT and regional products