Main range
Choose from over 200 delicious mains, sides and desserts to serve nutritious food your little ones will love.
Our Main range makes it easy to create menus that suit your little ones' taste buds, or help expand their palate.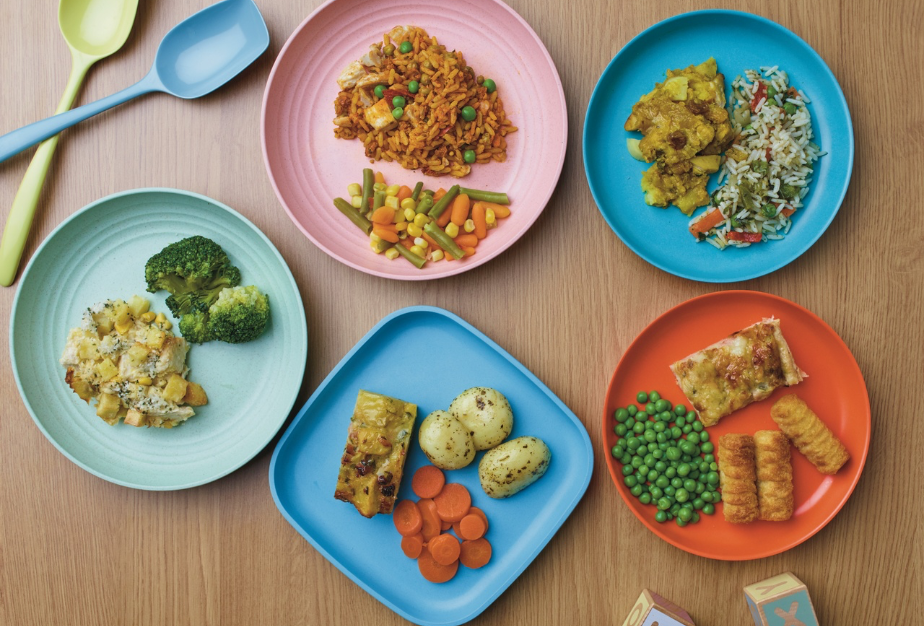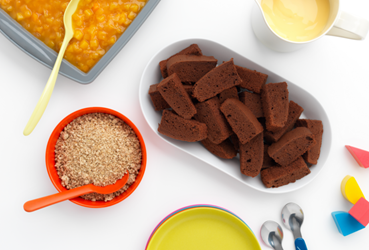 Mix-and-match meals
Keep your nursery's menu fresh with our multi-portion options.
Simply choose a main with sides for each mealtime - you can mix and match with ease to ensure your little ones get plenty of variety.
We also offer a variety of puddings including our Self-Serve desserts.
Vegetarian and vegan nursery meals
We cater to all tastes at apetito.
Packed full of nutrition, our Lentil Bolognaise and Vegetarian Cottage Pie are just some of the tasty vegetarian and vegan options we can offer your nursery.
We have also just launched several new plant based dishes, covering a wide variety of flavours.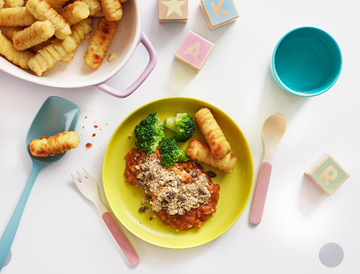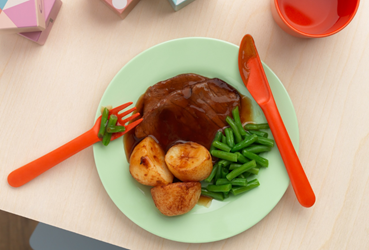 Free From meals
Our Free From range guarantees the safety of little ones from allergens.
Free of the 14 key food allergens, our delicious range includes a Roast Beef, Chicken Tikka Masala, and much more!
---
Sustainable sourcing to protect tomorrow
We are committed to conducting business in an ethical and sustainable way to help protect the planet for generations to come.

100% of our beef* comes from UK and
Irish farmers

All of our flour is produced using UK
wheat

Our dairy products** come from UK &
Irish farms

100% of our lamb is sourced from the British Isles and New
Zealand

All of our apples in our pies and crumbles are sourced from
UK farms
*excluding corned beef **excluding UHT and regional products