We believe food should be enjoyed by everyone
We provide exceptional meals to organisations catering to the young and the elderly. Our meals are
expertly crafted by our Dietitian and Chefs, then frozen to lock in the goodness.
Based in Trowbridge, Wiltshire, apetito produces great-tasting food for: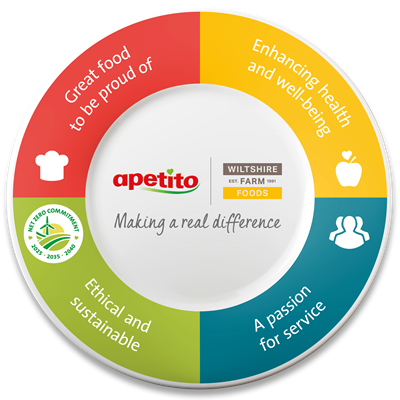 We're passionate about making a real difference
Everything we do is designed to make providing food to those in your care as
simple and efficient as possible, without compromising food quality.
Innovative solutions

Full nutritional information available in our app

Complete training and support, online or face-to-face

Advice on food waste management

Flexible pack sizes and helpful crate storage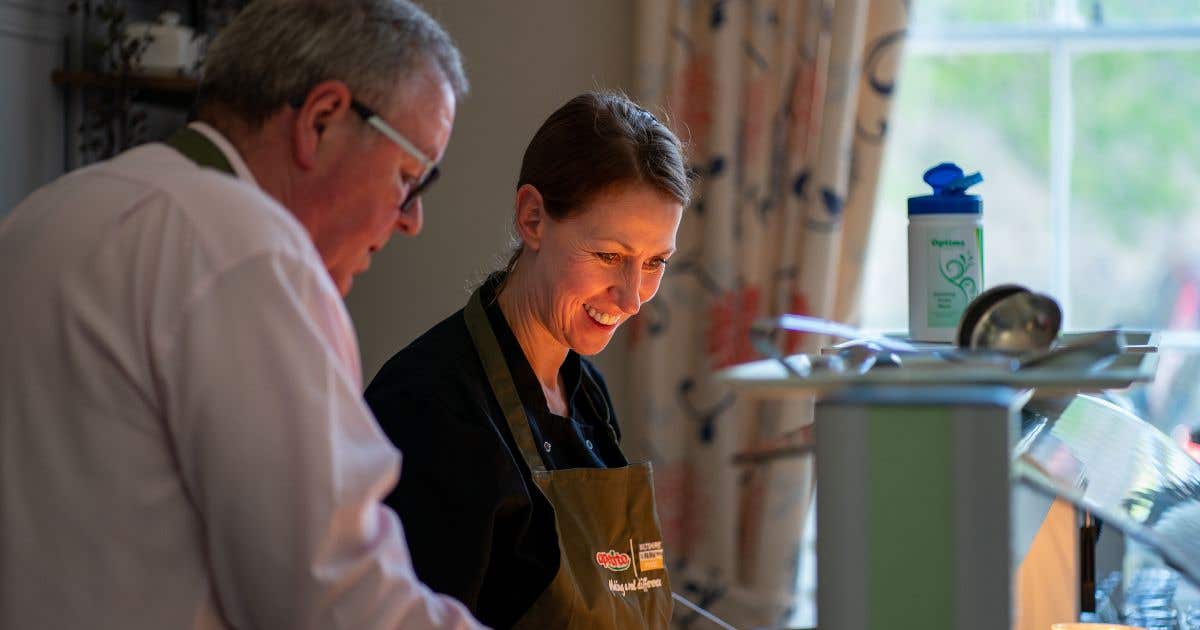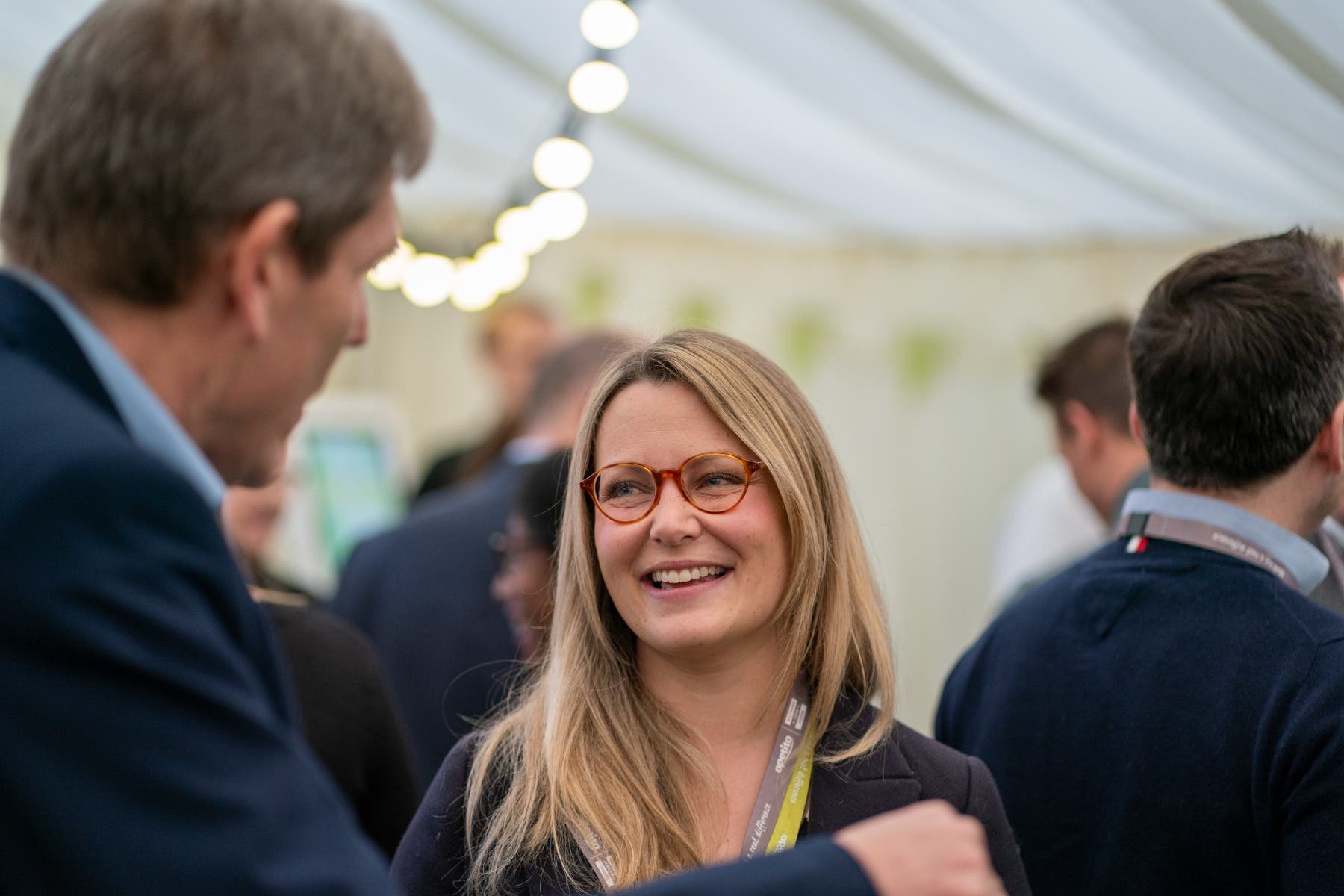 First-class service and support
We match you with a dedicated account manager to provide tailored support.
You will also be given full access to all ingredients, allergens and nutritional information via our dedicated customer portal, my apetito.
We put food safety first
Our strict food safety standards and procedures mean apetito is one of the safest
meal options available for the health, social care, school and nursery markets.
Our strict nutrition and allergen control process ensures no food leaves us without thorough checks in our on-site laboratories.
Whether you're working with vulnerable people or serving little ones, this is crucial. Our approach means they can enjoy their meals, while guaranteeing they are getting the right nutrition and avoiding harmful allergens.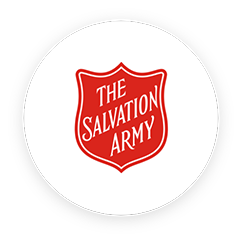 With such good support and the reassurance that my residents enjoy the meals, it's a huge weight off my mind.

We have a history of innovation and success
From our origins in the Rheine, Germany, to our pioneering products and state-of-
the-art factory in Trowbridge, we're a company with a proud, successful history.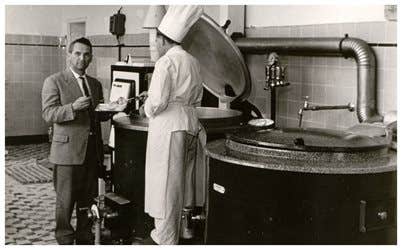 How it all began
1928: Waldens Wiltshire Food founded in Trowbridge.
1958: apetito AG was founded in Germany by Karl Dusterberg.
1960s: Waldens experimented with emerging frozen food technology, producing a range of frozen meat pies for the bakery sector.
Meals-on-Wheels market leaders
1970: Working with the London Borough of Wandsworth, Waldens started producing frozen ready-made meals for the local meals-on-wheels service.
1971: In Germany, apetito began working with the Red Cross, developing frozen meals for the country's meals-on-wheels service.
1971 onwards: Both Waldens and apetito became market leaders in their respective countries.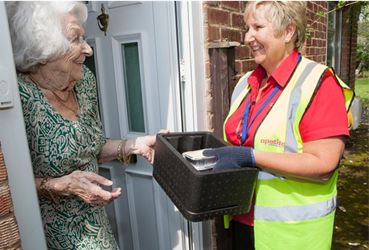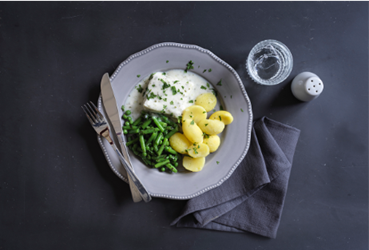 UK expansion
1991: apetito entered the UK market, looking for opportunities to expand in Europe.
1991: Wiltshire Farm Foods Established.
1994: apetito Services formed to provide meals-on-wheels to local authorities.
1995: Westminster Meals Limited became the first private contractor to successfully bid for a complete meals-on-wheels service.
1995: apetito acquired Walden, developing quality products for community meals and other innovative solutions.
1995: apetito Acquired Walden's Wiltshire Foods
1998: Westminster Meals Limited changed their name to apetito Services.
Launch into the healthcare market
2000: After dipping a toe into the healthcare market, apetito decided to launch our own dedicated healthcare division.
2002-2004: Expanded into Peterborough, Leicestershire, West Berkshire and Swansea.
2005: We won the Queen's Award for Enterprise in Innovation for our revolutionary Chefmobil meals-on-wheels delivery van.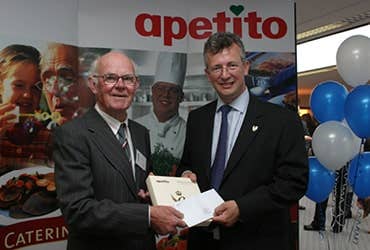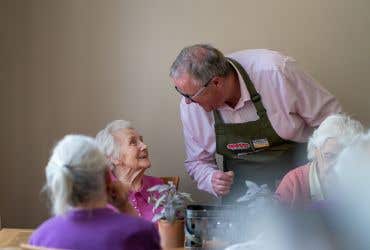 Launch of Care Homes service
2008: Our Care Homes business unit is launched.
2011: We reached £3.5 million sales for our Care Homes service.
Award-winning texture modified meals
2010: We launched our first texture modified range of meals.
2016: Our texture-modified meals won the Queen's Award for Enterprise in Innovation.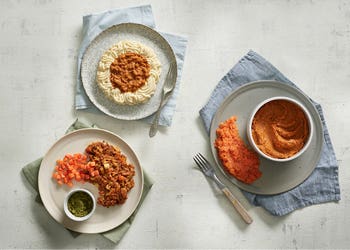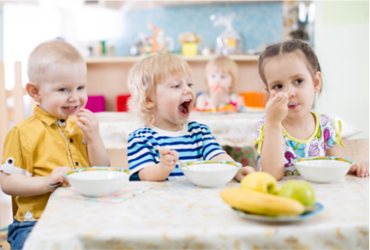 Looking after your little ones
2017: Used our expertise in nutrition to launch our Nursery meals service.
2018: Wiltshire Farm Foods rebrand
2019: Won the Queen's Award for Enterprise in Sustainable Development for conducting business in a way that impacts positively on the environment, society and economy.
2020: Launched our independent School meals service.