Expertise and experience in hospital meal services
With over 20 years of experience perfecting hospital meals, we are the leading provider of ready prepared meals for patients in the UK.
We supply over 500 hospitals everyday. We are dedicated to supplying quality, nutritious food, creating an efficient catering system, and providing an excellent service.
We are proud to cater for some of society's most vulnerable. Constantly innovating, we work hard to improve our specialist hospital meals and give patients the nourishment they need to aid their recovery.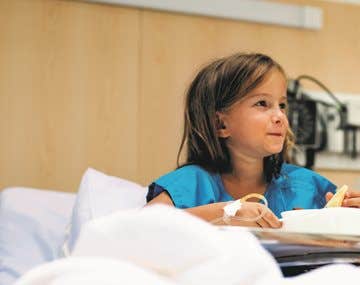 How we make a real difference in healthcare catering

Menus for all dietary needs
A passion for service
Dedicated Training and Operations team to support you every step of the way.

Making mealtimes easy
Improve efficiencies and enhance your catering offering with a tailored, cost-effective solution.
How we transformed operations at Salford Royal Hospital
"From the start, the team from apetito came in and carefully helped us manage every aspect of the handover."
Patient welfare given top priority during the handover
Ongoing support to help improve productivity
Onsite training provided on all elements of food service
Our Hospital Meals Offering
Our hospital meals range caters for all, with our bulk offering, as well as our innovate individual plated meals solution, CarteChoix.
Our delicious and nutritious hospital food aids patient recovery, something particularly important for patients with special dietary requirements. We are leading the way with our Specialist Nutrition range, including or IDDSI-compliant texture-modified meals that prioritise safety in every bite for patients with swallowing difficulties, as well as being visually appealing.
We've also created energy dense smaller meal options to ensure malnourished patients—or those with smaller appetites—get the nutrition they need. Additionally, our Finger Foods range enables those with dexterity issues to pick up meal components more easily and still enjoy a nutritionally balanced full meal.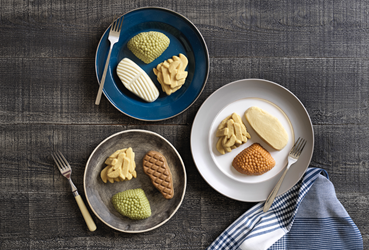 Leading the Way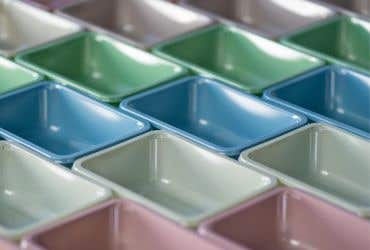 At apetito, we are dedicated to leading the way in ethics in sustainability. We support our healthcare customer towards their net zero targets through a range of initiatives. We encourage all healthcare customers to return their meal trays through Project Boomerang, the NHS' first closed-loop recycling system, where 100% of returned trays are recycled into new trays right here in the UK. We can also support our customers to reduce their carbon emissions with our low carbon menus, developed in collaboration with St George's Hospital.
Explore Our Healthcare Meals Service