Free from all 14 of the main allergens including: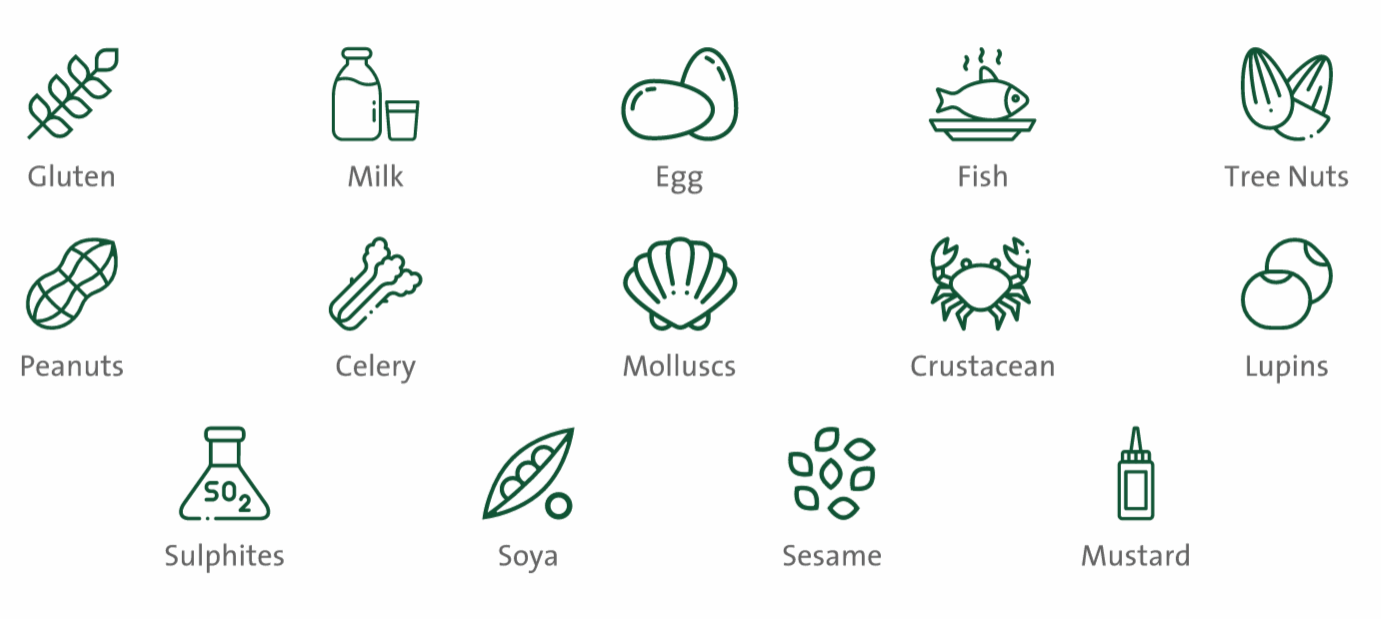 Our Free From meals do not contain onion and garlic. Great care is taken to
exclude these ingredients totally, although occasionally very small traces may be
detected through scientific analysis.
Allergen free meals you can trust

Thoroughly tested
All meals are carefully
prepared, with each
batch tested in our on-site
laboratories before it's sent out.

Safe to serve
Our Free From meals are
guaranteed to be
allergen free, right up to
the point of serving.

Clear labelling
All of our labels include
detailed cooking
instructions so that you can
be sure of a safe meal, every time.
---
What our Free from range includes
Free From meals
Serve delightful flavours including Roast Lamb in Minty Gravy and Chilli Con Carne, free of allergens.
We are also able to provide Vegan and Vegetarian options too, such as our Provençale Vegetable Bake.