Why work at apetito?

Make a real difference
We're passionate about making a positive impact for vulnerable people.

Thrive from day one
We provide all the support you need to meet your goals.
Enjoy fantastic benefits
We look after you to ensure you feel valued, healthy and happy.
---
Rewards and benefits of working at apetito
Taking care of your family
You deserve greater flexibility to achieve a healthy work-life balance.
If you're planning a family, you'll enjoy our enhanced maternity and paternity pay. You'll also be entitled to Life Assurance.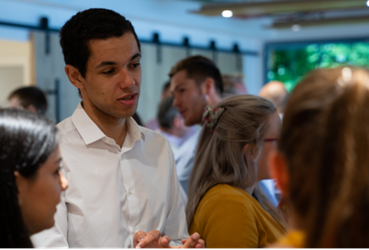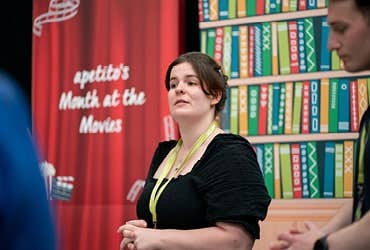 Giving you a voice
Our open culture gives everyone an active voice through forums and work councils.
Round-the-clock access to confidential support is also provided via our Employee Support Programme.
Looking after you
We are an accredited Living Wage organisation. We offer competitive salaries and pension contributions, enhanced holiday and the opportunity to purchase additional leave.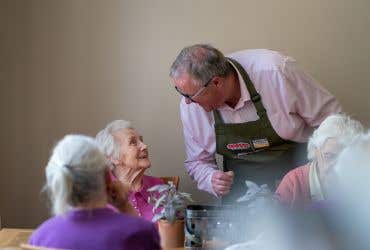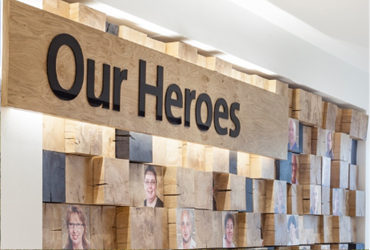 Rewarding success and loyalty
Thanks to our hard working teams we've had over 20 years of continuous growth. To say 'thank you', you'll be eligible to participate in our annual discretionary bonus scheme.
Plus, you'll receive gift vouchers and an extra week's holiday when you reach long-service milestones.
Investing in you
Once you're settled in, talk to us about your goals and ambitions, and we'll help you set out a clear path to meet them.
At apetito there are plenty of opportunities to develop your skills and knowledge, be it apprenticeships or a variety of courses. If you're in a managerial role, you'll also be eligible for a place on one of our exciting leadership programmes.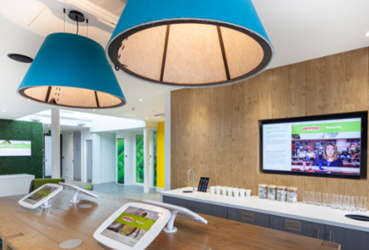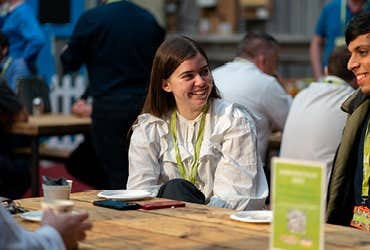 Giving you that little bit extra
Our rewards scheme, apetito Perks, gives you access to a range of discounts and cash-back on high street retailers, supermarkets, travel agents and more.
Every member of staff receives discounted rates on apetito food too. Plus, when it comes to Christmas, we'll offer you a turkey or a gift voucher in celebration of the holidays. We also offer free onsite parking at most of our sites, making commutes that bit easier!
Ensuring a great start
Before you start your new job, you'll join our unique induction programme.
It's an opportunity to meet colleagues, make friends across the business and gain a deep understanding of how the business works at every level.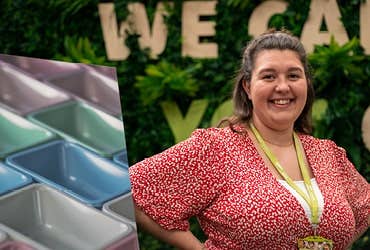 Help us champion our values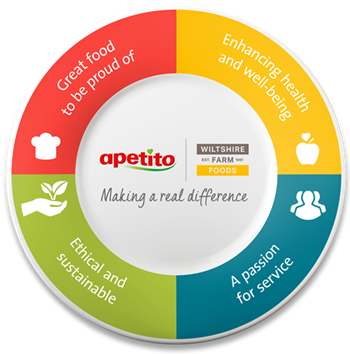 We work with some of the most vulnerable people in our society and are passionate about making a real difference to our customers.
Our values reflect our approach, and if you join our team you will become a key contributor to championing each of these values.
An employer to be proud of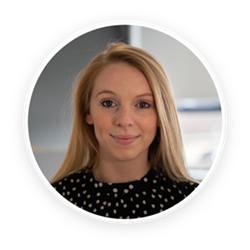 I always wanted to work for a company that held true to its values and had a positive impact on society. The culture and environment at apetito means you really do get to make a difference and be proud of what you are a part of.

Mandy Chambers
General Manager - Healthcare