How our CarteChoix range works
We believe that every patient should get the food they enjoy. Our innovative individually-plated meal range allows patients to choose what they want to eat much closer to mealtimes, when they're more likely to know what they want.

Our CarteChoix range can be heated either in an oven or iWave depending on your needs. Offering our wide variety of CarteChoix meals can help reduce waste and drive labour efficiencies within your catering operation.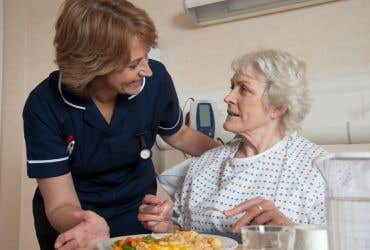 Our individual plated meal system assures

More choice, less waste
Patients can choose from a wide range of delicious dishes and as our meals are individually portioned, food waste is minimal.

Reduce labour time
Our system is designed to reduce the number of hours associated with meal preparation.

Nutrition guaranteed
As meals are pre-portioned, we can guarantee patient dietary needs are met, ensuring patients get the nutrition they need to aid recovery.
What our CarteChoix range includes
Delicious main meals
Give patients the choice they deserve.
Choose from a mouth-watering range of over 30 main meals, as well as soups and desserts, including Roast Beef, Sausage & Mash, Chicken Tikka Masala and Tuscan Salmon.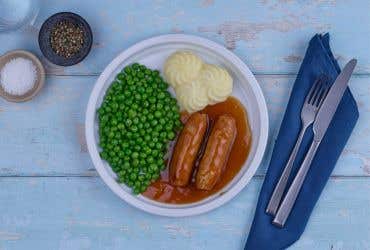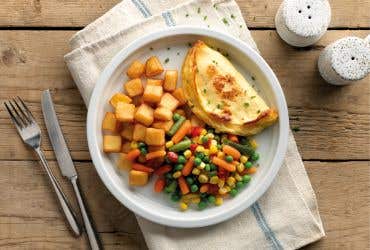 Vegetarian and vegan options
Our CarteChoix range includes tasty vegetarian and vegan meals too.
Serve up old favourites like Macaroni Cheese and Cheese & Tomato Omelette, or delight patients with our vegan Vegetable Curry.
Hot desserts
Let's be honest - a good meal is great, but a favourite dessert makes it special.
Your patients can choose from a range of hot desserts - such as Sticky Toffee Pudding or Bakewell Tart with Custard, delivered quickly to their bedside..