About our manufacturing operations programme
Each week our Manufacturing team manages 15 different production lines to produce 1,000,000 pies and sausage rolls, 300,000 sweets, and 1,200,000 ready-made meals, with over 1,100 SKUs plus 200 traded.
Our manufacturing operations programme offers graduates first hand experience. You will also be involved in helping to review and improve our equipment and processes so we can continue to 'make a real difference'.
Ronak Kamdar - Graduate Project Engineer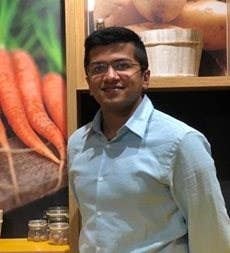 Ronak Kamdar, Project Manager
"I joined apetito in September 2018 on the Manufacturing Graduate Scheme as a Project Engineer. During my time at university, I aspired to work for a company that had the potential to positively impact lives of people and make a real difference in the community, and it's this that attracted me to apetito."
Making a real difference in Manufacturing
"At the start of the graduate programme, I went through a thorough induction process which was extremely insightful as it provided me the opportunity to learn more about how the company operates, how the extensive range of products are made and even meet some of our customers."
"The best part about apetito is that the customer is always at the heart of everything we do. Within manufacturing the focus is to produce meals that not only taste and look excellent but are also affordable. From the very first day I have had the opportunity to work on multiple and really impactful projects that are aimed at improving Process Efficiency, Product Quality and Health and Safety.
For many of these projects, I was given full ownership right from the start, which to me demonstrates that the company is placing a lot of trust in young graduates. To be able to deliver on these projects the level of support and regular feedback I received from both the senior management and other team members has been phenomenal. This has really helped me to not only make a real contribution, but also develop valuable skills such as people management and grow in confidence."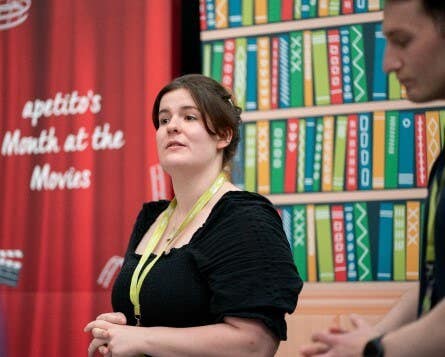 Manufacturing Operations at apetito
Based in Trowbridge, our Manufacturing team includes five main production areas including high care food production areas, working 24 hours, 5 days per week on a three-shift basis. There are over 275 full time employees across a diverse range of operations including Pie, Sweets and Meals; with 13 million kilograms of material going through our kitchens each year to supply these. Each week our 15 different production lines produce 2.5 million units - 1,000,000 pies & sausage rolls, 300,000 sweets, 1,200,000 ready-made meals with over 1,100 SKUs plus 200 traded. With a good capital investment programme, we are lucky to be able to review and improve our equipment and processes so that we can continue to 'make a real difference'.