A service you can rely on
With apetito, you can expect reliable, professional deliveries and an
approach that makes it easy to check and safely store your meal
orders.
Quality control all the way to your kitchen

Our delivery drivers are a vital part of team apetito and undergo continuous training to ensure that our meals reach you on time and in the best possible condition.
Our drivers all use Euro 6 vehicles, today's most environmentally friendly distribution vehicles, with additional insulation to always maintain correct temperatures.
Our integrated delivery and tracking system not only plots the most efficient route to reduce carbon emissions, but lets us know exactly where your meals are and how long they will take to reach you.
We're proud to say that over 99% of our orders are delivered accurately and on time.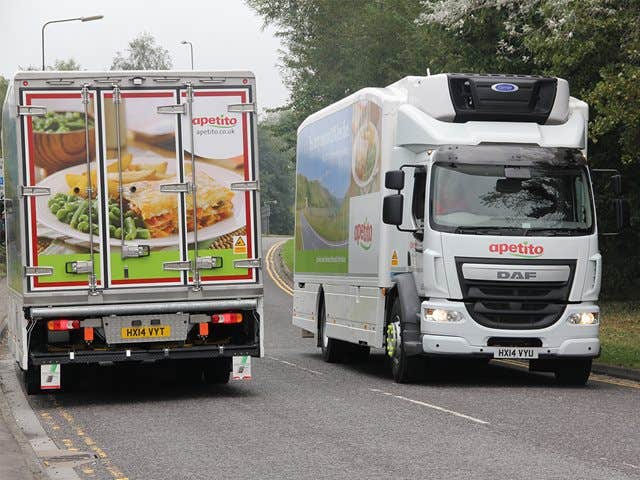 Receiving and storing your order

Your deliveries will arrive on the same day each week - a day chosen by you - and we can text you with an estimated delivery time.
Many of our meal options are delivered and packed in reusable, environmentally-friendly plastic crates.
You can even request that the meals are arranged in the crates to match your order templates (by week and meal sittings). This makes it easy to check your order and store the meals ready for mealtimes.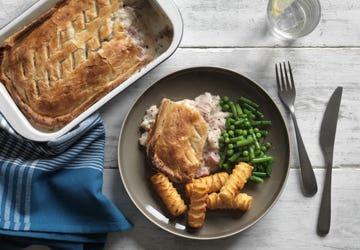 Maintaining food quality and reducing waste
Of course, all of our meals are frozen within an hour of being made, locking in the nutrition and flavour that would otherwise deteriorate during transit and storage.
When you partner with apetito, your dedicated account manager will help train your staff on the best way to store our meals to retain this quality.
They'll also outline the ways that apetito can help you cut unnecessary food waste.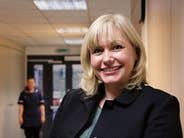 Read about our bespoke training and support.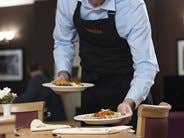 Simple, cost-efficient solutions.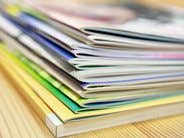 Download our brochures and product lists.