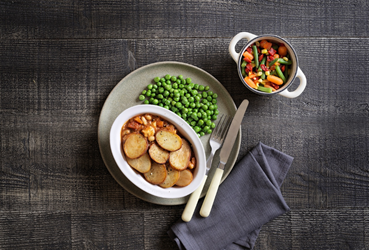 Our main range
Say goodbye to menu fatigue. Our main range includes over 200 delicious soups, mains, sides and desserts to choose from—including some old favourites like pies, roasts and sticky toffee pudding.
It's the perfect way to help your residents feel at home.
Texture-modified meals
Make mealtimes more manageable for those with swallowing difficulties, without compromising flavour.
Our award-winning texture modified meals are made for residents living with dysphagia to enable them to eat safely and dine with dignity.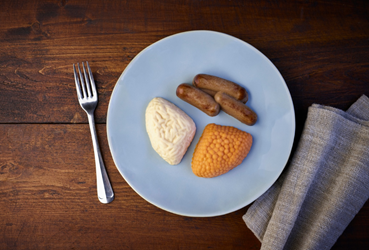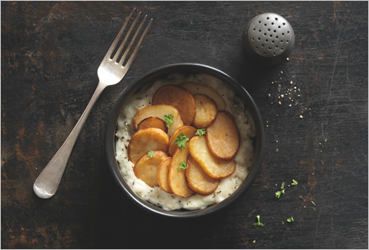 Energy dense meals
Ideal for people with reduced appetites, including those living with dementia. Mini Meals Extra is one of our energy dense meals ranges, providing the calories and nourishment residents need in smaller, more manageable portions.
Free From meals
Managing allergens in your care home can be challenging. Our Free From range offers delicious meals that are free from all 14 of the main allergens, with no compromise on flavour, or choice.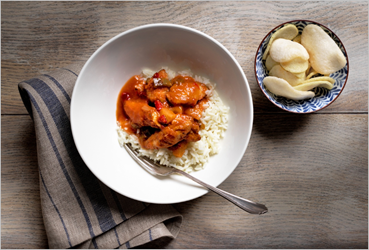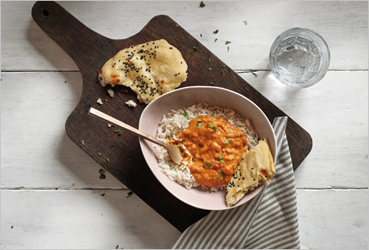 Ethnic range
Our Ethnic range helps residents feel at home with familiar, authentic Asian and African-Caribbean food. We also cater to those who require a specific diet to accord with religious beliefs, such as kosher or halal.
---
Sustainable sourcing to protect tomorrow
We are committed to conducting business in an ethical and sustainable way to help protect the planet for generations to come.

100% of our beef* comes from UK and
Irish farmers

All of our flour is produced using UK
wheat

Our dairy products** come from UK &
Irish farms

100% of our lamb is sourced from the British Isles and New
Zealand

All of our apples in our pies and crumbles are sourced from
UK farms
*excluding corned beef **excluding UHT and regional products