Dedicated support
From day one with apetito you'll benefit from our bespoke training
and support.
Getting started with apetito

When you partner with apetito, you'll be assigned a dedicated account management team whose role is to understand your business and provide the dedicated support and training you need.
They'll gather information on your requirements, including your budget, and assess your facilities including kitchen storage, cooking equipment and dining space.
They'll then help you and your staff to plan varied, delicious menus from our extensive range of food, taking into account individual tastes, dietary requirements and cost control.
Training and support

Your apetito manager will show staff how to use our intuitive online ordering system and nutritional database, My apetito.
You'll also be shown how to efficiently store, prepare and serve apetito meals to ensure their fantastic taste and appearance and preserve nutrition.
This dedicated support will help you to cut waste and improve your catering efficiency while delighting your residents with our nutritious, tasty meals.
On-going support

Your dedicated manager and our customer services team are with you every step of the way, always on hand to answer questions and help wherever needed.
Along with this dedicated support network, you'll also receive regular reviews and audits to help you maintain an efficient service and a varied, tailored menu.
Should you ever need it, your apetito manager can also provide a full nutritional breakdown of your menu. This information can also be accessed at the touch of a button through our industry-leading online account management portal, My apetito.
Making a real difference
"We will do our utmost to provide you with quality products and a world-class service. If you don't receive the very best from us, we will listen to your feedback and act quickly to make sure you are completely satisfied."
Christine Berry
Customer Service Manager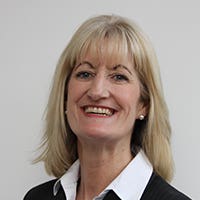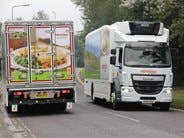 A service you can rely on.