Discover how we make a real difference to patient mealtimes
Making mealtimes easy
We create an efficient catering system that is best suited to the needs of your hospital, staff and patients. Through our product range of multi-portion meals, twin-portions and individual plated meals, we help you manage costs and food waste with a tailor-made meal offering for your hospital. Our range of over 200 meals, sides and desserts are prepared and plated to meet the needs of all patients and to minimise the likelihood of leftovers.
Quick, efficient digital ordering systems
Our online tools make it quick and easy to place orders and check nutritional data. These work together with your dedicated Catering Consultant and customer service team to create a cohesive support programme. Plan and print menus; order in a couple of clicks; verify ingredients, nutritional content and allergens; or speak directly to our specialist team, including our company Dietitian, Emily Stuart. Myapetito, our online ordering platform is able to link to your own digital platforms or even integrate purchase orders.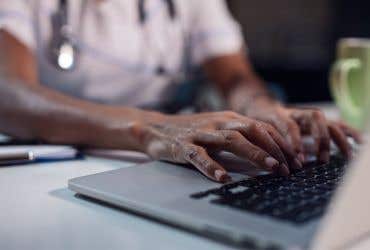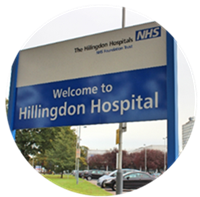 As soon as apetito was appointed, we quickly worked on the best way to serve hot meals twice a day, 7 days a week, to our 600 patients across two hospital sites.

Our staff feel confident packing the trolleys, patient satisfaction is over 90%, and the support we receive from apetito is amazing. We are collaborative partners, working together to improve the patient experience.

Anne Byrne, Facilities Manager at Hillingdon Hospital
Menus for all dietary needs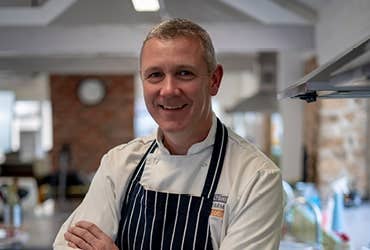 Food to suit patient needs
Our extensive hospital meals range is created by our in-house Chefs, Nutritionists and Dietitians using sustainable ingredients to create menus suitable for all dietary requirements, specialist needs and medical conditions. They are also careful to ensure all menus meet industry standards, such as BDA and IDDSI.
Only the best ingredients, sustainably sourced
We use only the best, sustainably sourced ingredients in all of our meals, and in 2019 received our 3rd Queens Award for our ethical and sustainable production system. All our meals are frozen within 1 hour to ensure freshness, flavour and nutrition.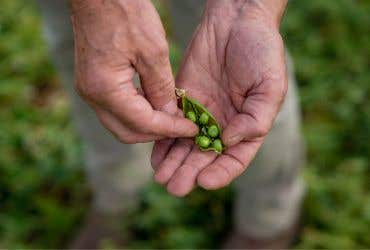 Guarantee the safety of your hospital meals
Freezing enables thorough testing at our onsite laboratories ensuring product safety. We are the only major hospital meals supplier to have three state-of-the-art, Campden Laboratory Accreditation Scheme (CLAS) compliant laboratories. Each lab follows all HACCP procedures for food safety management, with analytical batch tests carried out.
A passion for service
Over 450 UK hospitals are already seeing the benefits of our service. With over 200+ years' combined knowledge and experience, we know how to help you perfect patient mealtimes.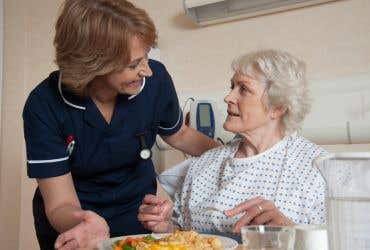 Trust in our knowledge and experience
Our dedicated team works in partnership with you to create the optimum system for your needs, making a real difference to the health and well-being of your patients. Every new customer is appointed a dedicated Training & Operations Manager to assist with the transition from your existing catering system, as well as offering ongoing support.
Ongoing support
Our dedicated Training and Operations team help you to offer top-class hospital catering.
Mobilisation
We make sure your team is fully trained on every aspect of the apetito system, ensuring a smooth transition from your old service.
Training
Our comprehensive training programmes include the best way to order, store, cook and serve our meals, understand nutritional values, and plan menus.
Auditing
To boost efficiency, we conduct food service and waste audits digitally to help control costs and reduce wastage.
Reviews
To cater for every dietary need and ensure optimum nutrition, we regularly review your menu and introduce new meals.
Explore Our Healthcare Meals Service