Flexible school meals menu planning
With over 200 meals to choose from, you have the ability to change your school's menu as often as you like.
Not only does that ensure pupils stay interested in the food, it also encourages them to try a wide variety of high quality, delicious dishes.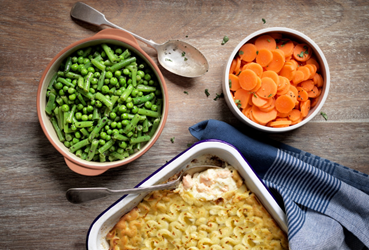 We understand the need for flexibility when it comes to your school's menus.
The food we provide caters for all allergens and intolerances too. That means we can remove risk whilst giving you peace of mind that your pupils are tucking into safe, tasty meals.
When you partner with us we naturally support you with menu planning. Our school meals catering service can help you cater for complex needs, taking into consideration special diets.
Discover our School Meal Service